Rising Political Risk in Europe Clouds Investors' Outlook: Chart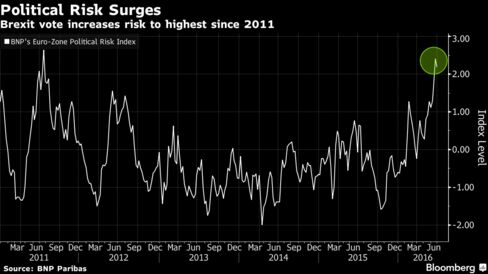 Tensions from Britain's vote to leave the European Union are spreading beyond its borders, driving a BNP Paribas SA index of political risk in the euro region to the highest since 2011. With the vote boosting concerns other EU nations may follow suit and looming elections in the U.S. and elsewhere, there's potential for upheaval to spill over into markets. That means investors, used to factoring things like economic growth and inflation into their models, are increasingly having to evaluate political matters too.
Before it's here, it's on the Bloomberg Terminal.
LEARN MORE