Gold Options Show Traders Betting Rally Has Further to Go: Chart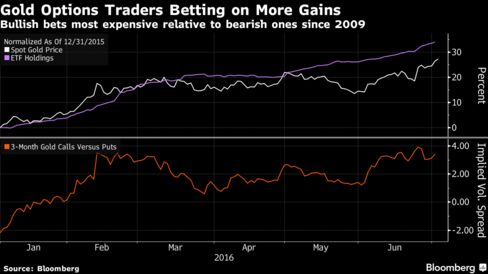 Gold's having its best start to a year in more than three decades and the options market shows traders expect prices near a two-year high to keep climbing. Calls betting on a 10 percent gain in prices through the biggest gold exchange-traded fund are now near the most expensive since 2009 relative to puts hedging against a 10 percent drop. "It's almost a self-fulfilling prophecy, everyone is long," said David Govett, head of precious metals at broker Marex Spectron Group Ltd. in London.
Before it's here, it's on the Bloomberg Terminal.
LEARN MORE