Sydney Home-Price Surge Underpinned by Slowing Supply: Chart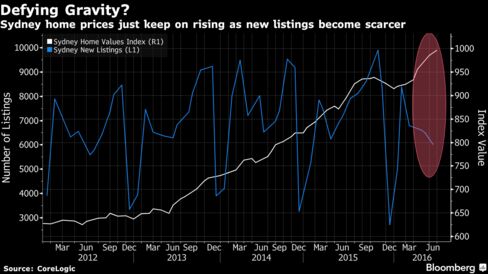 Sydney home prices resumed their upward march as dwindling supply outweighs tighter loan approvals by lenders. Dwelling values climbed 1.2 percent in June, taking gains for the second quarter to 6.8 percent, according to data from CoreLogic Inc. The market is getting a leg up after a slowdown at the end of last year in Australia's largest city, as new listings fell more than 16 percent from a year earlier to the lowest in five months in June, according to the data.
Before it's here, it's on the Bloomberg Terminal.
LEARN MORE