Why Africa's Next Currency Devaluation May Be in Egypt: Chart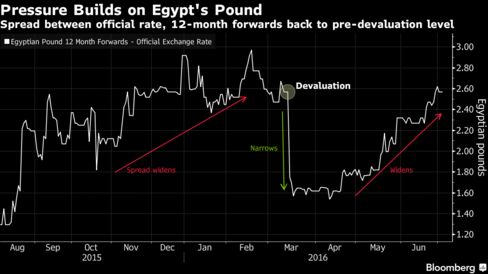 Two weeks after Nigeria, Africa's biggest economy, allowed the naira to weaken, Egypt's central bank Governor Tarek Amer is talking up the merits of a cheaper pound. His devaluation of the exchange rate in March by the most in 13 years has had little effect, as a deepening current-account deficit and dwindling reserves led to a 25 percent premium for U.S. dollars in the black market. The spread between the pound's official rate and its 12-month forwards has widened to a level not seen since the eve of the depreciation in March.
Before it's here, it's on the Bloomberg Terminal.
LEARN MORE