Michel Rocard, Former French Prime Minister, Dies at 85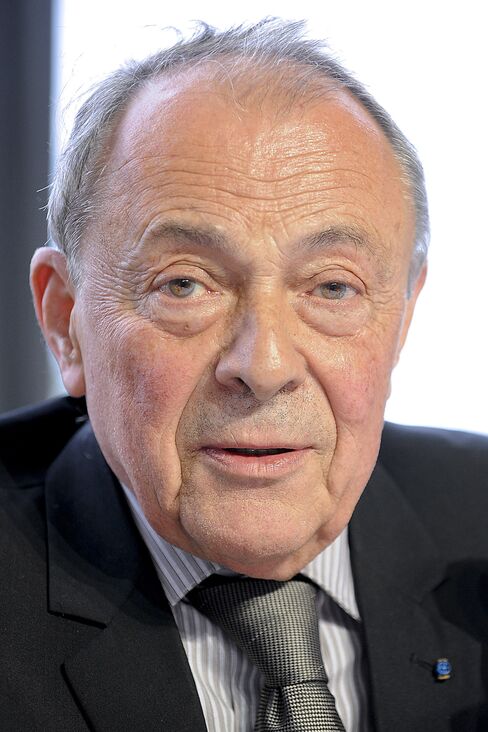 Michel Rocard, who served as prime minister of France under President Francois Mitterrand and was a leader of the nation's Socialist Party, has died at age 85, the president's office said Saturday.
A cause of death was not immediately given. Rocard suffered a stroke in 2012 and was treated for a blood clot in 2007, French media reported at the time.
"A great figure of the Republic and the Left has just disappeared," President Francois Hollande's office said in a statement.
Rocard, who was prime minister from 1988 to 1991, also held the posts of minister of territorial development from 1981 to 1983 and minister of agriculture from 1983 to 1985. He was succeeded by Edith Cresson, who became France's first, and so far only, female prime minister.
A longtime civil servant, Rocard was a prominent figure in the country's so-called Second Left movement in the 1970s. It consisted of Socialist Party members who advocated free markets and lower taxes on businesses.
After his re-election in 1988, Mitterrand named Rocard prime minister to reassure business and financial leaders that he wouldn't nationalize a number of businesses, as he did when he came to power in 1981.
During his tenure as prime minister, Rocard negotiated the Matignon Accords, under which the French territory of New Caledonia, an island chain in the Pacific Ocean, would remain part of France. The accords were signed by the government and local parties who had wanted independence.
Major Initiatives
Rocard is also credited with creating a national minimal income plan for indigent people, restoring a wealth tax, and creating a new tax to fund the country's social security system. He also backed a new law to regulate campaign financing after numerous scandals.
Michel Louis Leon Rocard was born on Aug. 23, 1930, in the suburbs of Paris. He studied at the elite National Administration School and the Institut d'Etudes Politiques de Paris. After playing an active role in the nation's May 1968 social demonstrations, he ran for president in 1969. Rocard abandoned plans to run again in 1981 and 1988, leaving the Socialist candidacy to the more popular Mitterrand.
Most recently, he was a member of the European Parliament and accepted several roles in President Nicolas Sarkozy's government. In 2009 he helped preside over a government panel that suggested where to invest about 35 billion euros ($39 billion) to spur competitiveness as the country faced its worst economic crisis since World War II.
Before it's here, it's on the Bloomberg Terminal.
LEARN MORE