U.S. auto sales may be slowing, but America's infatuation with the sport utility vehicle is only growing stronger. Sales of SUVs, pickups, and vans have accounted for more than half of all U.S. light-vehicle sales (which also include cars) in each of the last 38 months.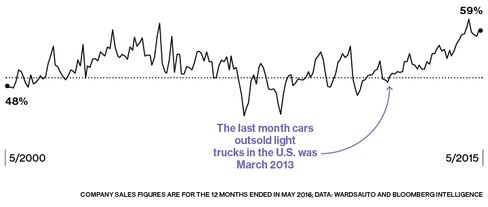 American automakers such as Ford and General Motors are notably dependent on light trucks. Below is a breakdown of companies' light-vehicle sales in the U.S. in the past 12 months: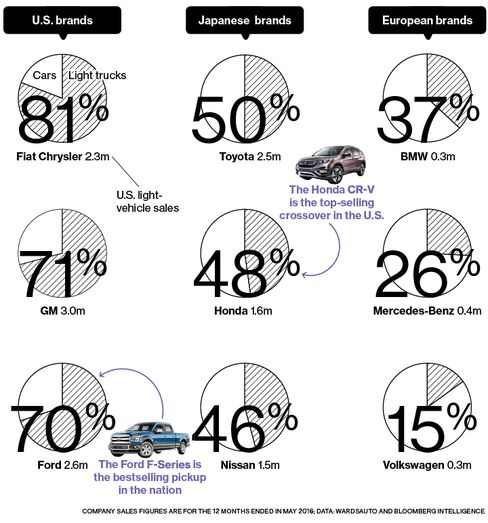 Before it's here, it's on the Bloomberg Terminal.
LEARN MORE