Dwindling Antibiotic Approvals Pave Way for Superbugs: Chart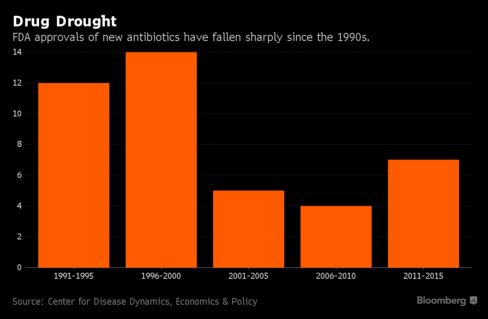 Antibiotics became known as lifesaving superdrugs after penicillin was introduced in the 1940s. A series of new products kept doctors ahead of germs for many years, but lately bacteria have morphed and become resistant to drugs, and pharmaceutical companies haven't kept up the pace of innovation.
Before it's here, it's on the Bloomberg Terminal.
LEARN MORE