China's Great Big Pile of Iron Ore Just Got Even Bigger: Chart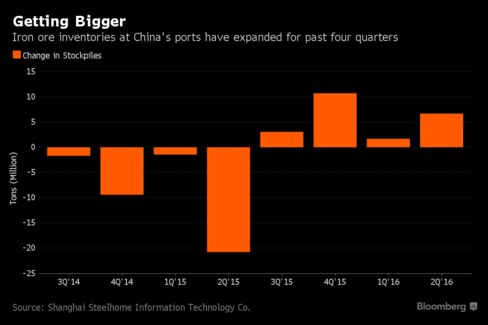 Iron ore stockpiles at China's ports have capped a fourth quarterly increase in the longest run of gains in two years, signaling robust supply. BHP Billiton Ltd. predicted in May that the holdings -- which now stand at 101.5 million tons, the highest since December 2014 -- may go on rising right through this year. China has imported an excessive amount given that steel output has dropped from 2015, according to Ralph Leszczynski, Singapore-based head of research at shipbroker Banchero Costa & Co.
Before it's here, it's on the Bloomberg Terminal.
LEARN MORE