Pound Correlation With Stocks Shows U.K. as Market Driver: Chart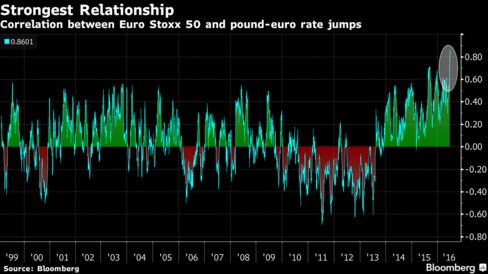 As Britain grapples with its exit from the European Union, the pound is increasingly driving broader markets. Following the vote to leave last week, the 30-day correlation between the pound-euro exchange rate and the Euro Stoxx 50 Index of shares has reached the strongest since before the introduction of the single currency in 1999.
Before it's here, it's on the Bloomberg Terminal.
LEARN MORE