Biggest Gold ETF Tops Record as Angst Drives Inflows: Chart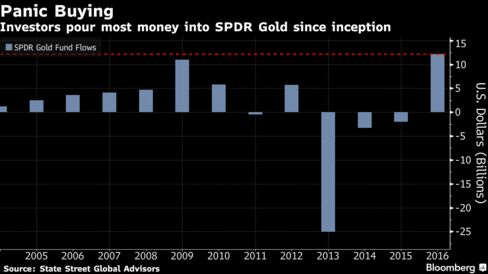 To see just how big the stampede into gold has been this year, look no further than exchange-traded funds. Investors have already poured $12.2 billion into SPDR Gold Shares, topping the inflow for all of 2009 that was the highest since the fund was created 12 years ago. SPDR has lured the most money this year among more than 6,000 ETFs tracked by Bloomberg, as the U.K. Brexit vote roiled markets and amplified demand for havens.
Before it's here, it's on the Bloomberg Terminal.
LEARN MORE