Templeton Stands by Mexico, Indonesia Amid Emerging-Market Rout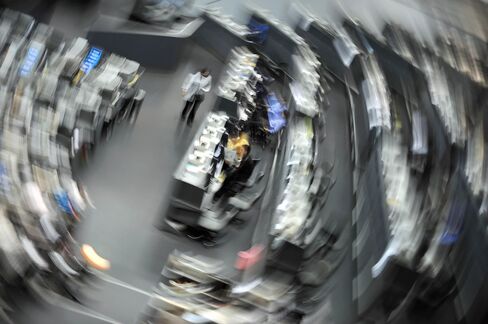 Risk aversion is temporary effect of Brexit, Hasenstab says

Euro likely to weaken as shock to Europe more permanent
Franklin Templeton, which manages one of the world's biggest bond funds, is sticking with its investment outlook for emerging markets such as Mexico or Indonesia amid a Brexit-fueled rout that has sent money managers rushing out of high-yielding assets and into havens like the yen and U.S. Treasuries.
Michael Hasenstab, fund manager for the $48 billion U.S.-incorporated Templeton Global Bond Fund, wrote that the firm is looking to take advantage of some of the "post-vote dislocations" that occurred. Emerging-market shares and currencies dropped Monday for a second day after a gauge of developing-nation equities tumbled the most in 10 months on Friday.
"Over the weekend and next couple of weeks, once people begin to distill what really matters surrounding the outcome of this event for Europe and the rest of the world, I think that some of those risk assets in emerging markets that sold off will begin to recover," Hasenstab wrote in the commentary. The referendum decision will have a permanent effect on the U.K. economy and is also likely to weaken the euro, he wrote.
Rand, Zloty Slide
Emerging-market currencies are extending a slide on speculation Britain's decision will damp global growth and as oil extends losses. South Africa's rand and the Polish zloty have been the worst-performing among developing-nation peers since the June 23 referendum, sliding at least 5 percent each. The Mexican peso has tumbled to a record.
Mexico has the biggest allocation in the Templeton Global Bond Fund at 13.9 percent as of end-March, according to data compiled by Bloomberg. This was followed by Brazil at 13.6 percent, South Korea at 11.5 percent and Indonesia at 8.1 percent.
While the euro lost 3.2 percent against the dollar since June 23, the currency is still up 1.5 percent this year, prices compiled by Bloomberg show. The vote has a negative effect on the U.K. economy Europe accounts for more than 50 percent of its global trade and it would be difficult for Britain to replicate the trading arrangements it now has as part of the EU, according to Hasenstab.
"Probably the bigger effect is what will happen to Europe if this is an indication of a rise in populist, nationalist sentiment throughout the whole European continent against the EU and the euro-zone project," he wrote. "Going forward, I think we are going to see more referendums and more nationalist parties advocating exits which will create a tremendous amount of volatility and a difficult period in the euro zone."
Before it's here, it's on the Bloomberg Terminal.
LEARN MORE