If You Leave, They Won't Build It
Brexit vote risks turning U.K. into a field of broken property dreams.
Bank shares in the U.K. have been hit hard since the result of the referendum on the country's membership of the European Union.
The FTSE 350 Banks sub-index is down almost 7 percent today. Moving down, almost tick for tick with the banking index has been the FTSE 350 Construction and Materials Index.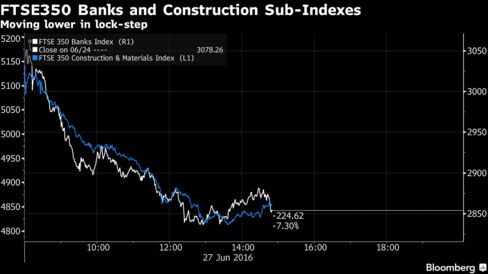 Markets are pricing in a drop in U.K. construction, with London property broker Foxtons Group Plc already warning that the "upturn we were expecting during the second half of this year is now unlikely to materialize," in the wake of the British public's vote to leave the 28-country bloc.
A drop in construction spending as investors hold off purchases due to Brexit uncertainty is not unexpected; the bigger risks will emerge if the drop-off in construction turns into a broader decline in house prices.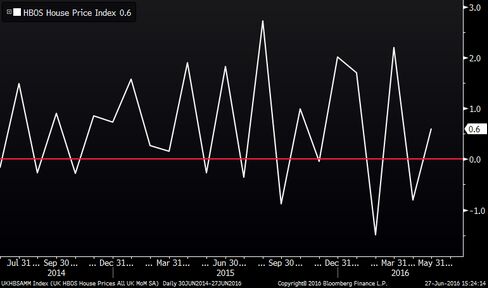 Before it's here, it's on the Bloomberg Terminal.
LEARN MORE