Younger U.K. Voters More Likely to Want to Stay in EU: Graphic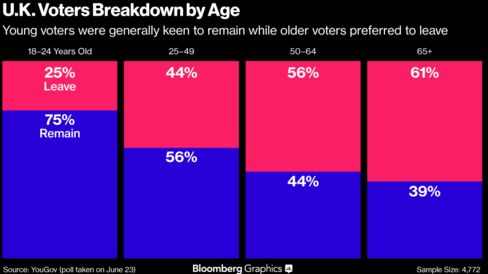 Young adults were most likely to favor the U.K. to remain in the European Union, according to a YouGov poll taken June 23, the day of the referendum. More than 75 percent of voters aged 18-24 said they'd vote to stay, while the proportion of Brexit supporters increased with age. More than 60 percent of voters aged 65 and above said they wanted to leave.
Before it's here, it's on the Bloomberg Terminal.
LEARN MORE