S&P 500 Selloff a Pipsqueak When Charted Against History's Worst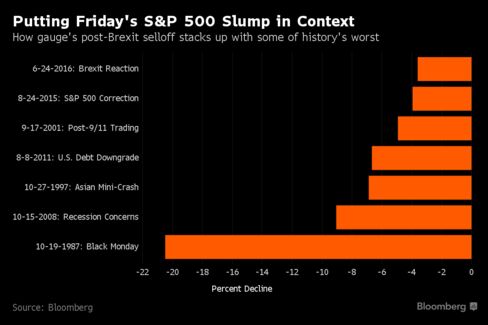 While painful, the S&P 500 Index's 3.6 percent tumble on Friday is far from an unheard of event in the gauge over the past 30 years. Prior to Friday, the benchmark slumped this amount or more 51 times since 1986, including the legendary 20 percent crash on Oct. 19, 1987 -- the day immortalized as Black Monday because of the widespread losses. The 2008-2009 financial crisis saw declines of at least this magnitude on 23 days, including a 9 percent plummet on Oct. 15, 2008, when recession fears spiked.
Before it's here, it's on the Bloomberg Terminal.
LEARN MORE