English, Welsh Leave Votes Outweigh Scotland's Remain: Graphic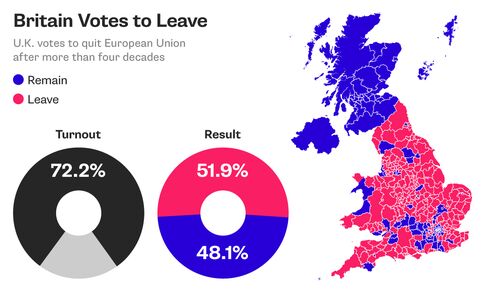 At 72 percent, the turnout for the U.K.'s referendum on European Union membership trumped the 66 percent of the electorate that participated in last year's general election. While Scotland and Northern Ireland overwhelmingly voted to stay in the EU, voters in England and Wales generally chose to leave.
Before it's here, it's on the Bloomberg Terminal.
LEARN MORE