As Europe Drops Coal, Poland Embraces It
The country's carbon addiction is rooted in politics.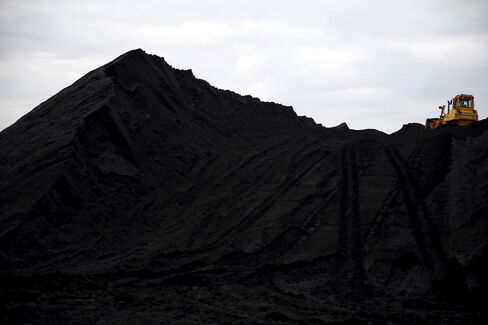 The World Health Organization estimates that two-thirds of the European Union's 50 most-polluted cities are in Poland, largely in the mining region of Upper Silesia, where the smell of burning coal lingers in the air. Undaunted, Poland's government is doubling down on coal. "Building more efficient coal power plants will get us better results in cutting CO2 emissions than building renewable energy sources like wind or solar," says Energy Minister Krzysztof Tchorzewski, a member of the Law and Justice party, which swept to power in October with union backing after it pledged to preserve mining jobs.
Even as other European countries shun coal, Poland is still addicted, getting almost 90 percent of its electricity from it. That has more to do with politics and fear of job losses than with the inability to generate power from other sources. Successive governments have sought to restructure the mines snaking beneath the lush Silesian countryside, but those efforts have been thwarted by unions intent on preserving the country's 100,000 mining jobs.
Before the Law and Justice party governed, Polish companies built plenty of wind turbines. In May, parliament passed a bill requiring that wind turbines be located farther away from homes, a rule that developers say effectively kills new projects.
With the government's encouragement, the three biggest publicly traded utilities agreed to spend as much as 1.5 billion zloty ($387 million) on a stake in a restructured mining company called Polska Grupa Gornicza. Five banks and a state company will get PGG bonds in place of loan payments.
PGG's business plan assumes that coal prices will rise for the next couple of years. "PGG has little chance of becoming profitable," says Maciej Bukowski, president of Warsaw think tank WiseEuropa and co-author of a study of the industry. He says that even if coal prices increase, PGG will need more capital by 2020. And if prices remain stagnant and PGG doesn't restructure further, it could face bankruptcy within two years. Shutting down money-losing mines and cutting jobs is the only long-term solution, he says.
Some miners see that their way of life can't last forever. Michal Piotrowski, from the Silesian city of Zabrze, says he quit retailing in 2012 and became a miner to earn more for his family. He's disillusioned with what he calls a "give-it-away" culture: administrative staff who get the same free meals as miners underground; free heating coal for retired miners; an annual bonus of two months' salary. "It's slowly changing," he says. "But very few people are willing to give up any benefits."
Although the miners recently agreed to suspend part of their benefits for two years, unions say job cuts are unacceptable. Jaroslaw Grzesik, head of the mining division of the Solidarity union, praises the government's decision to promote coal over renewables, which, he claims, are being pushed by richer countries able to afford such projects. "We're not a country where the sun shines and wind blows all year," he says. "We're a country rich in coal, and we should care about our economy and our citizens."
The bottom line: Coal miners are a powerful force in Polish politics, and they have preserved jobs as a result.
Before it's here, it's on the Bloomberg Terminal.
LEARN MORE