Visit One of the World's Biggest Video Game Pilgrimages
Inside Fanfest, the annual gathering of Iceland's Eve Online space simulator.
Every year, thousands of gamer nerds lay siege to Reykjavik. They come to take part in something called Eve Fanfest, a celebration of the cult game Eve Online. It's a type of space soap opera in which people form armies of thousands and battle for territory and goods. At Fanfest, the space warriors get to meet in person, buy a bunch of swag, and then discuss their great victories and defeats late into the night over beers.
Hello World's Ashlee Vance turned up at this year's Eve Fanfest to find out why 400,000 people play the game with such religious fervor. He hangs out with the gamers at Fanfest and commits to an all-night pub crawl to hear their tales.
More to the point, Vance goes on a journey with the gamers to explain the complex social constructs of Eve and to discover how it became the richest virtual world ever created.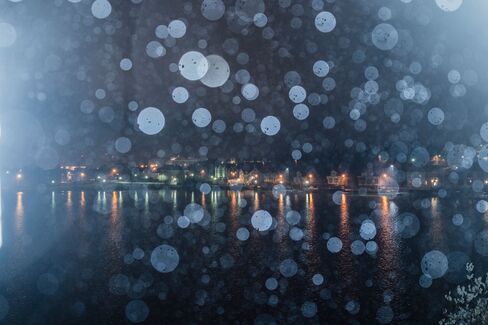 Fanfest kicks off on the first day of summer. As the Icelandic snows thaw, gamers take over Reykjavik.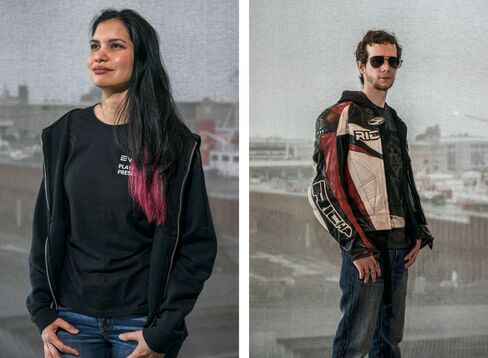 In Eve, anyone can become anything. Housewives like Sindel Pellion become part therapists and media moguls. Wolfpack 10 works as a mechanic in England by day and commands hundreds of space warriors at night.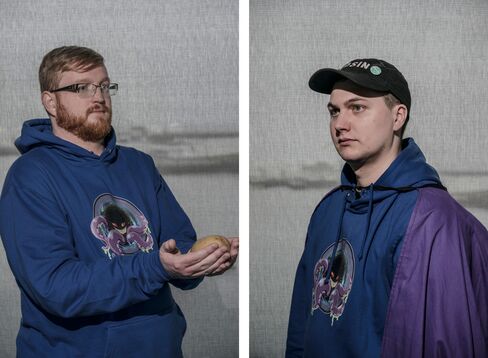 At Fanfest, their virtual selves mingle in real life and share war stories. From left to right, Joseph Barnacle O'Sullivan and ExookiZ live in wormhole space - the uncharted badlands of Eve.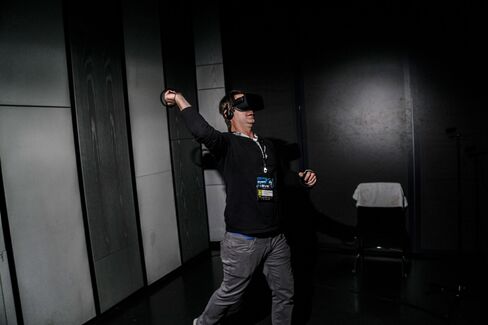 Attendees also get a sneak peek at what's coming on the horizon, like virtual reality sport games.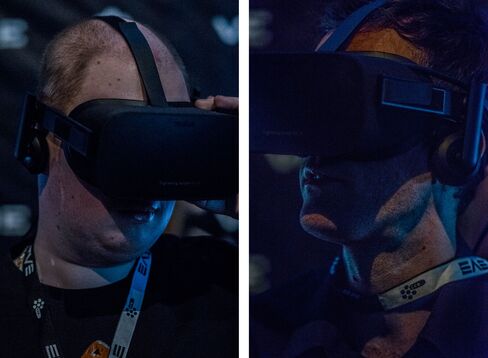 CCP Games uses Fanfest as a testing ground for new gaming ideas and to show off upcoming technology. Their latest project is called EVE: Valkyrie, a fast-paced space fighting game that takes place in virtual reality.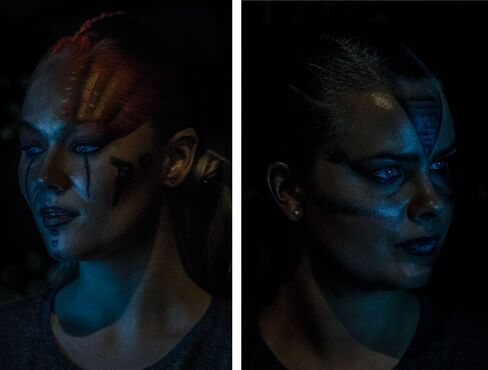 Part of the Eve experience is joining one of the game's four races. The truly committed show off the distinctive features of their race during Fanfest.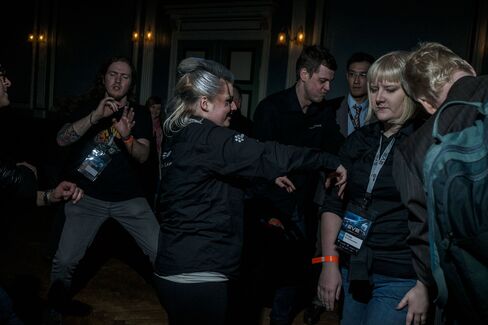 Eve players spend hundreds of hours together online. At pub crawls and concerts at Fanfest, these gamers have a chance to be themselves and let it all hang out while taking over Reykjavik.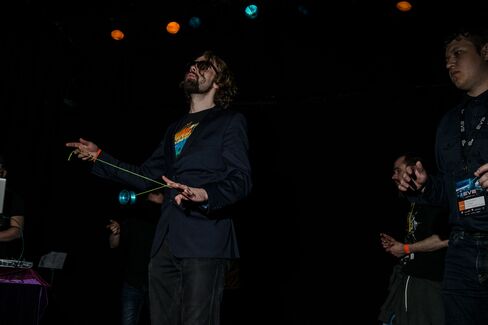 And show the world who they really are.
— With assistance by Ashlee Vance
Before it's here, it's on the Bloomberg Terminal.
LEARN MORE