SolarCity's Bloated Debt Burden Fuels Questions for Tesla: Chart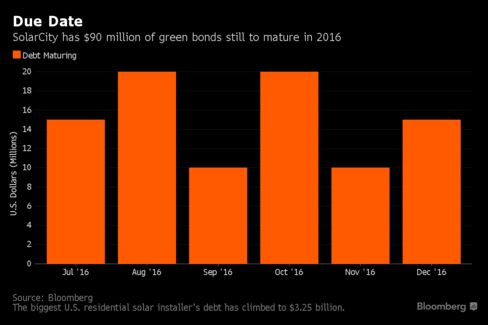 Tesla Motors Inc. is fielding questions about whether its proposed $2.86 billion purchase of SolarCity Corp. is a bailout for a company with a ballooning debt load. SolarCity has $90 million of green bonds due to mature by year end. The solar company has built a reputation with sustainable investors as a green bond innovator, offering the first distributed solar-backed bonds in 2013.
Before it's here, it's on the Bloomberg Terminal.
LEARN MORE