Saudis May Have Called the End of the Oil Glut Too Early: Chart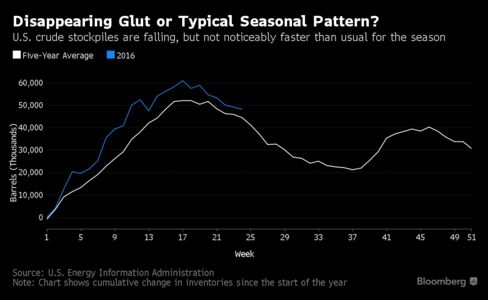 The biggest names in global oil markets, from Saudi Arabia's Energy Minister to the International Energy Agency, share the view the global oil supply is now back in balance with demand, but U.S. crude inventories suggest that call might be premature. While stockpiles in the biggest oil consumer have declined for five straight weeks, fostering a price rally to about $50 a barrel, the drop is almost exactly what you'd expect this time of year as America's peak driving season kicks off. The nation's inventories typically decline through to the end of August, so it'll take further stock reductions after that point to really prove the production surplus has disappeared.
Before it's here, it's on the Bloomberg Terminal.
LEARN MORE