Easing Gold Swings Show Calm Before Possible Brexit Storm: Chart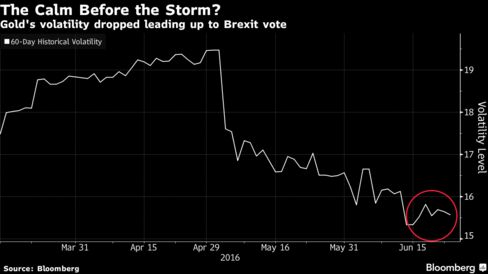 Gold traders and analysts have warned of wild price swings after Thursday's vote on whether the U.K. should leave the European Union, whatever the outcome. But after touching a one-year high in May, a 60-day gauge of the metal's volatility has eased to near the lowest since February. While investors are on the sidelines for now, trading may jump as results come in, said Simona Gambarini, a commodities economist at Capital Economics Ltd. in London.
Before it's here, it's on the Bloomberg Terminal.
LEARN MORE