Builders in U.S. Keep Their Sights on Higher-Priced Homes: Chart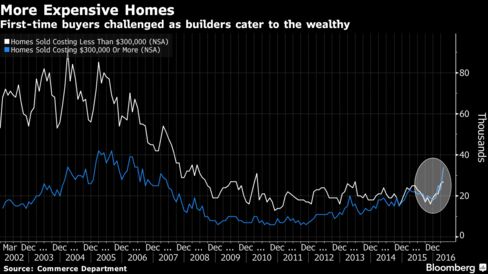 A whopping 34,000 of the 61,000 new U.S. homes sold in April went for at least $300,000, according to data unadjusted for seasonal swings. That was up from 23,000 a month earlier and the most since 2006. While a pickup in the West may help explain some of the advance, sales of higher-priced properties have been in an uptrend since early 2012 as builders face higher development costs and lenders tightened loan standards.
Before it's here, it's on the Bloomberg Terminal.
LEARN MORE