Family Shift in China Means 83 Million Living Alone: Chart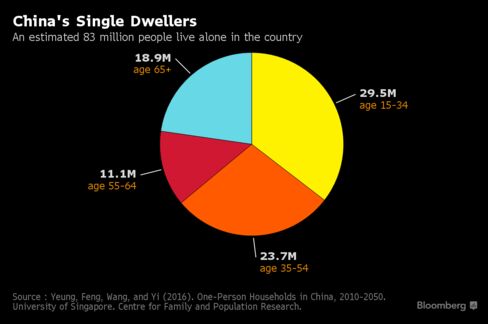 More Chinese are living alone as the population ages, the divorce rate climbs, and wealthier young people move out of their family homes. The University of Singapore estimates 83 million people are living by themselves, led by those aged 15 to 34. "The prevalence will only increase in the next few decades due to continued aging, migration, and divorce," according to Jean Yeung, director of the university's center for family and population research.
Before it's here, it's on the Bloomberg Terminal.
LEARN MORE