Congo Presidential Hopeful Given Prison Term in Absentia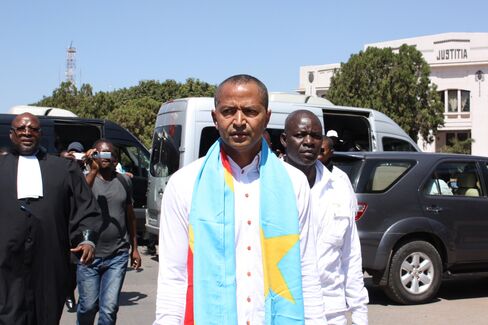 Opposition leader Moise Katumbi convicted of property theft

Government denies the conviction is politically motivated
Democratic Republic of Congo presidential hopeful Moise Katumbi was sentenced in absentia to three years in prison and fined $1 million by a local court, his lawyer said.
The court ruled Wednesday that Katumbi, 51, was responsible for an illegal real estate transaction, the details of which haven't been published. Katumbi denies the charge, which he says is intended to derail his election bid. The wealthy politician and businessman ended months of speculation in May by declaring his intention to run for president in a vote due in November.
The former governor of copper-rich Katanga province, where the court proceedings took place, was "arbitrarily sentenced," his lawyer, Hubert Dumbi, said from Lubumbashi in southeastern Congo. By trying Katumbi in absentia, failing to call any witnesses and taking a decision in less than 48 hours, "the court has violated the law and not respected procedure," Dumbi said.
Justice Minister Alexis Thambwe said Thursday that the case was a private matter and "nothing to do with politics," adding that Katumbi can appeal the decision. "Our procedure is very clear. If Mr. Katumbi believes there are problems with his conviction he can appeal," Thambwe told reporters in the capital, Kinshasa.
Elections Scheduled
Congo, Africa's biggest copper producer and the world's largest source of cobalt, has been ruled by President Joseph Kabila since 2001. While Kabila is barred from running again by the constitution, he's yet to publicly confirm he will step down. Leaders in neighboring countries such as Rwanda and the Republic of Congo have changed their constitutions to allow their leaders to remain in office. While elections in Congo are scheduled to take place in five months' time, delays to a voter-registration process and a political dialog called by Kabila could postpone the vote.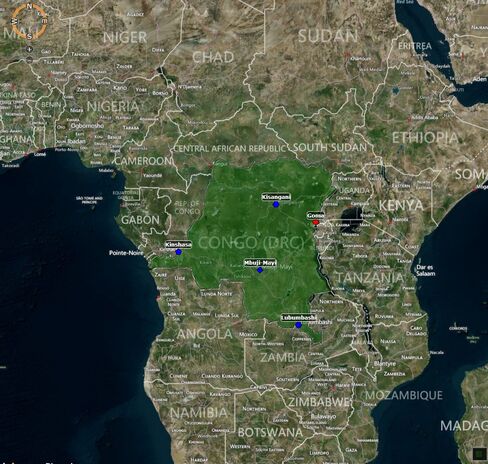 Katumbi was charged in May with a separate offense of recruiting mercenaries, before being granted permission by Congo's prosecutor-general to leave the country for medical treatment. The local court was aware of both Katumbi's authorized medical absence and an instruction from a higher court to postpone the proceedings, but ruled on the case anyway, Dumbi said.
Katumbi's legal team said the house in question belongs to Katumbi's older brother Raphael Katebe Katoto, and that it hadn't been sold. Katumbi will immediately file an appeal, Dumbi said.
"Katumbi is likely to stay out of the country while the appeals process runs" and focus on increasing opposition pressure on Kabila, according to Francois Conradie, an analyst at NKC African Economics. Alternatively, Katumbi could decide to make a "sort of defiant return" to challenge the two cases against him, Conradie said by e-mail.
"If that happens we expect unrest in Lubumbashi, and see a real risk that unrest will spread," he said.
Before it's here, it's on the Bloomberg Terminal.
LEARN MORE