China Stocks in U.S. Approach Death Cross as Losses Widen: Chart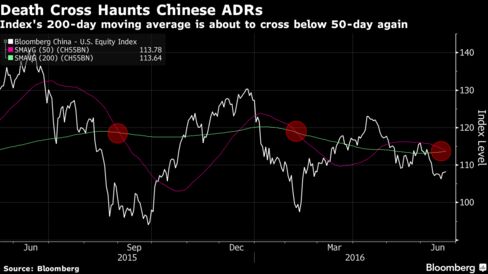 A 12 percent decline since April in an index of U.S.-traded Chinese stocks has pushed its 50-day moving average close to breaking below the 200-day line. That's a so-called death cross, which some technical analysts consider a bearish signal. Chinese stocks have retreated both at home and in the U.S. this year amid concern over slowing growth and mounting corporate debt.
Before it's here, it's on the Bloomberg Terminal.
LEARN MORE