Rio 2016 Apologizes for Olympic Jaguar After Army Shoots It Dead
Rio de Janeiro's local Olympics organizing committee apologized after a chained jaguar used in a photograph with the Olympic torch was shot dead.
Following the photo op in Amazonas state's capital, the jungle cat slipped out of its restraints within an army zoo. Tranquilizers failed to subdue the escaped animal, and a soldier shot it with his pistol, according to a statement the army posted on Facebook.
"We erred in allowing the Olympic Torch, a symbol of peace and unity, to be exhibited next to a chained wild animal," Rio 2016 said in a statement posted on its Facebook page. "We are very sad about what occurred after the torch procession. We guarantee we won't see any more situations like this."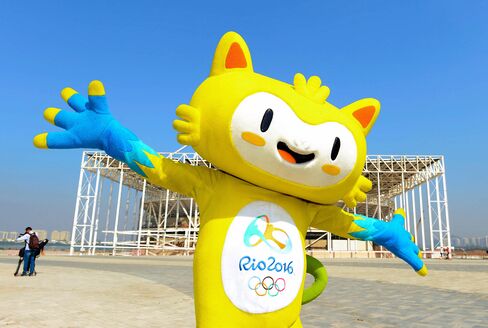 The Olympics' mascot is a creature named Vinicius that is supposedly a mixture of all Brazilian animals, and who possesses feline agility. There are 45 days until the games begin.
Before it's here, it's on the Bloomberg Terminal.
LEARN MORE