Gold Market Ignores Yellen, Tracks Decline in Brexit Odds: Chart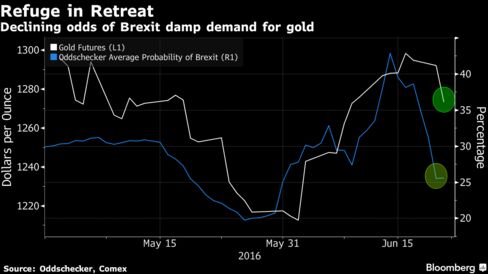 Even Janet Yellen can't seem to distract the gold market from this week's Brexit vote. In congressional testimony, the Fed chair signaled that her optimism in the U.S. economy had softened. The gold market, which has surged this year as bets on flagging growth and low interest rates boosted demand for the metal as a haven, took little notice, posting its biggest loss in four weeks amid lower odds that the U.K. will leave the European Union.
Before it's here, it's on the Bloomberg Terminal.
LEARN MORE