Deutsche Bank Prefers U.K. to German Stocks - Brexit or No
Europe's two biggest economies go head to head.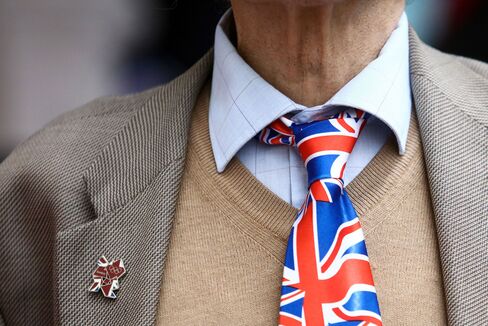 One economy's the anchor of the EU, while the other is precipitously close to voting away its membership. The difference between perceptions of risk in the two countries hasn't been this stark in four years.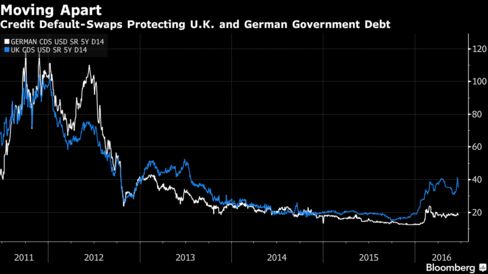 And yet, even if the U.K. leaps into the unknown with a decision to leave the European Union on Thursday, Germany's biggest lender says it is U.K. equities that will outperform.
Deutsche Bank AG's reasoning is based on factors impervious to the vote outcome: while German stocks have fared better than their European peers over the last decade, the drivers behind strong earnings growth are fading as the auto stocks that form a relatively large part of the DAX Index's weighting peak, and energy-dependent companies that aren't so abundant rebound.
Yet even the 'leave' vote could be a boon for U.K. equities. Because of high international ownership, the sterling weakness it will unleash would be a net positive for investors buying into the FTSE, the Deutsche analysts say in their note:

"In Europe equities, we prefer U.K. over Germany – regardless of the Brexit referendum outcome," they say. "The U.K. has become a more defensive play and should outperform going forward."
Before it's here, it's on the Bloomberg Terminal.
LEARN MORE