Copenhagen Not Paris Is Now Cheapest for That Vuitton Bag: Chart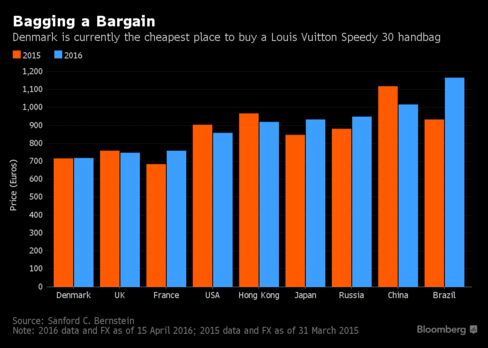 A stronger euro has helped narrow luxury pricing gaps between the euro zone and most markets in the past year, according to Sanford C. Bernstein. Handbag maker Louis Vuitton has also raised prices, including in France. The result: Vuitton's Speedy 30 handbag costs the equivalent of 719 euros ($809) in Denmark, which is almost 450 euros cheaper than in Brazil, where the Paris-based company boosted prices to compensate for the real's weakness.
Before it's here, it's on the Bloomberg Terminal.
LEARN MORE