Chemical-Plant Investments Drive U.S. Manufacturing Surge: Chart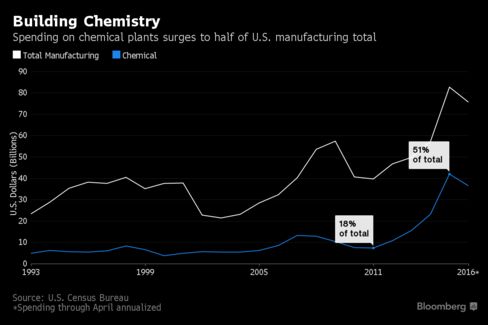 Chemical makers spent a record $42 billion on plant construction last year, more than half of what all U.S. manufacturers invested. Exxon Mobil Corp. and Dow Chemical Co. are among those leading the way, building new facilities near the Gulf of Mexico to convert natural-gas liquids into ethylene and then into plastics. The U.S. is among the least-expensive places to manufacture chemicals as fracking produces abundant gas, a key feedstock.
Before it's here, it's on the Bloomberg Terminal.
LEARN MORE