Volkswagen's Biggest Research Budget Offers Plenty to Cut: Chart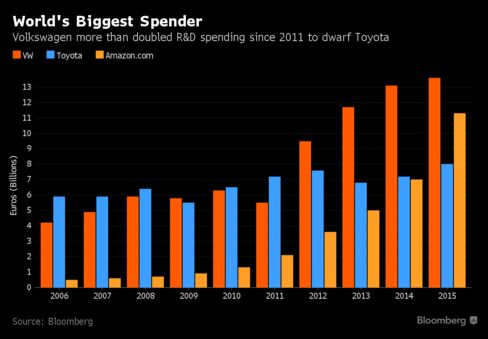 Volkswagen AG, the world's biggest spender on research and development, is looking to get more out of its investment. Chief Executive Officer Matthias Mueller wants to trim R&D expenses to 6 percent of sales from 6.4 percent last year, backing off from the runaway spending practices under predecessor Martin Winterkorn. Still, the manufacturer, which topped the R&D rankings for a fourth consecutive year in 2015, plans to invest more than 10 billion euros ($11.3 billion) by 2025 to roll out 30 electric cars and develop a mobility-services division.
Before it's here, it's on the Bloomberg Terminal.
LEARN MORE