Model Shows Top U.S. Banks May Come Up $376 Billion Short: Chart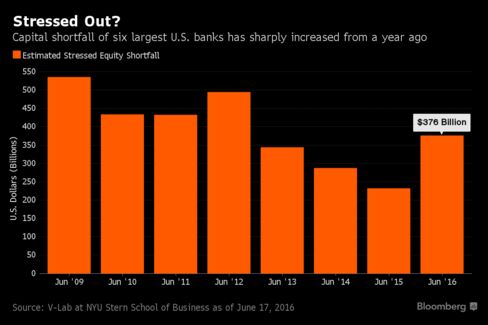 The Federal Reserve will this week unveil the results of its annual stress tests aimed at ensuring that the largest U.S. banks are fit to weather a major crisis. As Mark Whitehouse of Bloomberg View writes, the banks may not be well prepared, despite the Fed's assessment. As of June 17, an alternative measure of systemic risk presented by New York University economists suggests the top six U.S. banks would face a capital shortfall of $376 billion in the event of a 40 percent decline in the stock market.
Before it's here, it's on the Bloomberg Terminal.
LEARN MORE