For Asia Trade, Exit From British Reliance Distant Memory: Chart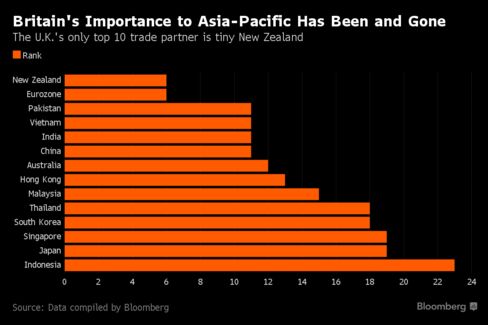 Underscoring the former imperial power's long-term reversal in the region, Britain fails to count as a top-10 trading partner for almost all Asia-Pacific economies. The U.K. barely makes the top-20 list for Japan, the world's third-largest economy, and even with an old ally like Australia, it's only the 12th most-important trading partner. When it comes to China, some $80.3 billion in two-way trade marks Britain's third-largest commercial partnership; yet for China itself it's just the 11th.
Before it's here, it's on the Bloomberg Terminal.
LEARN MORE