Cleveland's NBA Finals Victory Draws Record Audience for ABC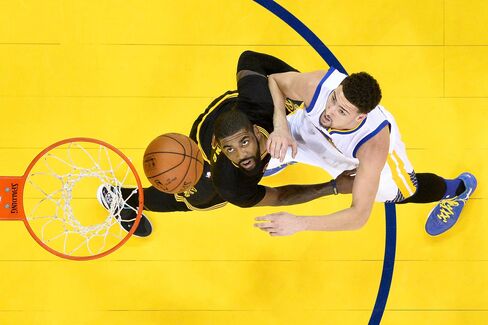 Game 7 was most-watched sporting event on ABC, ESPN since 2006

Biggest turnout for NBA series since Michael Jordan's days
The Cleveland Cavaliers' victory over the Golden State Warriors in Game 7 was the most-watched NBA Finals matchup since the days of Michael Jordan, underscoring the pull of live sports for audiences and advertising.
Sunday's contest, in which LeBron James led the Cavaliers to their first National Basketball Association title, drew 30.8 million viewers, making it the most-watched NBA Finals game in ABC's history. It was also the biggest TV audience for the NBA championship since Game 6 of the 1998 series between the Chicago Bulls and Utah Jazz, ABC said Monday in a statement, citing Nielsen.
The big audience was notable because the game competed with the much-anticipated penultimate episode of season six of HBO's "Game of Thrones." ABC has been airing the NBA Finals since 2003.
The Cavaliers-Warriors matchup was also the most-watched NBA game to date on ESPN's mobile app, WatchESPN.
Before it's here, it's on the Bloomberg Terminal.
LEARN MORE