Buffett's Berkshire Paid $99.49 a Share for Apple Stake: Chart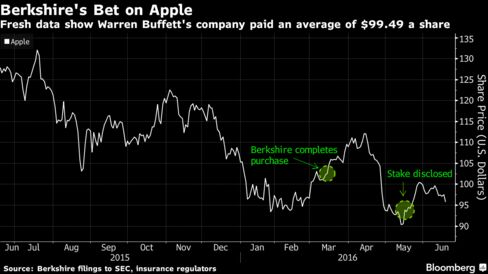 What's a fair price for a share of Apple Inc.? For Berkshire Hathaway Inc., it was $99.49. That's what Warren Buffett's company paid, on average, to accumulate its stake in the iPhone maker, according to a recent regulatory filing.
Before it's here, it's on the Bloomberg Terminal.
LEARN MORE