Americans' Charitable Giving Reached a New Peak Last Year: Chart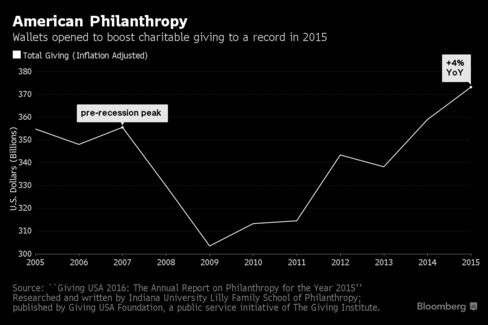 Every dollar counts. Individuals proved as much, accounting for 71 percent of Americans' estimated $373.3 billion in charitable contributions last year, a report from the Giving USA Foundation shows. The record-setting year also included donations from foundations, corporations and bequests. Among nine types of recipients, the biggest increase -- 17.4 percent — was in the international affairs category, which funded humanitarian-relief efforts related to the earthquake in Nepal and Syrian refugee crisis.
Before it's here, it's on the Bloomberg Terminal.
LEARN MORE