Disney Beaches Stay Closed After Boy Killed in Alligator Attack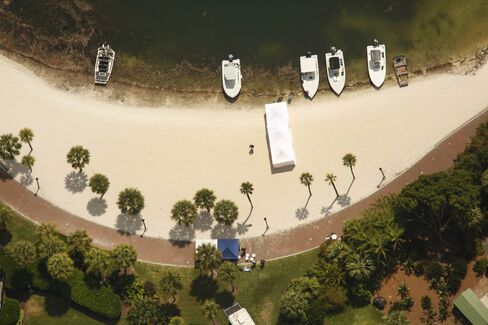 Entertainment giant shutters beaches in Florida resort zone

Orlando area plagued with tragic incidents in past week
Walt Disney Co. said beaches in a Florida resort area remain closed until further notice after the death of a 2-year-old boy who was dragged by an alligator into a man-made lake.
The Orange County Sheriff's Office and the Florida Fish and Wildlife Conservation Commission said Wednesday they recovered the body of the toddler at Disney's Grand Floridian Resort & Spa in Lake Buena Vista. The child was about a foot away from the shore when he was snatched by the animal Tuesday night, despite his father's struggle to rescue him. A lifeguard was on duty but unable to reach the child, according to the sheriff's office.
"There are no words to convey the profound sorrow we feel for the family and their unimaginable loss," George Kalogridis, president of Walt Disney World Resort, said in an e-mailed statement. "We are devastated and heartbroken by this tragic accident and are doing what we can to help the family during this difficult time. On behalf of everyone at Disney, we offer our deepest sympathies."
Nebraska Family
Authorities at a news conference Wednesday said what they believed to be the body of the child, Lane Graves of Elkhorn, Nebraska, was found intact near where he was last seen. Orange County Sheriff Jerry Demings said he believed the toddler was drowned by the alligator.
There were no other families nearby at the time of the incident, and the boy was doing "what any 2-year-old might be doing," Demings said.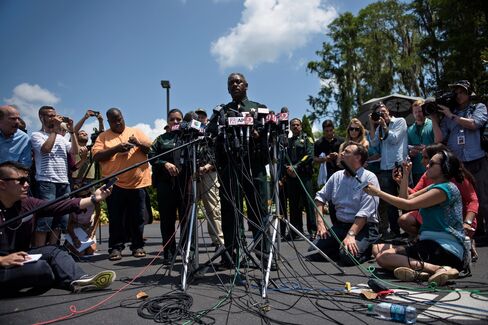 An autopsy will be performed to confirm how the child died, and authorities are working to determine whether one of five alligators they caught and killed was responsible for the attack.
About nine different properties are affected by the beach closure, Demings said. Disney park employees routinely track alligators and work with the Fish and Wildlife Conservation Commission to remove them, Nick Wiley, executive director of the wildlife agency, told reporters.
"Disney does everything by the book and they have an amazing program," he said. "The story here is this is a tragedy -- it's terrible but it's a rare occurrence. Fortunately it doesn't happen very often and we're doing everything we can to ensure it doesn't happen again."
The incident is the latest in a series of tragic events in the past week in the Orlando area, a mecca for tourists since Walt Disney World opened in 1971. A gunman killed 49 people at a nightclub on Sunday morning, and singer Christina Grimmie was killed after a concert on Saturday.
Dennis Speigel, president of consulting firm International Theme Park Services Inc., said he couldn't recall another incident like the alligator attack.
"Disney will beef up their internal control of their waterways and the alligator population I'm sure will be monitored more closely than it ever has been," he said.
About 57 million tourists visited theme parks last year, and even the tragedies of the past week are unlikely to significantly alter those numbers, Speigel said.
"Our business is very resilient to these kinds of situations," he said. "People still come to theme parks to recreate and I don't think that's going to change."
Before it's here, it's on the Bloomberg Terminal.
LEARN MORE