In India, Food Prices Still Surprise Seasoned Economists: Chart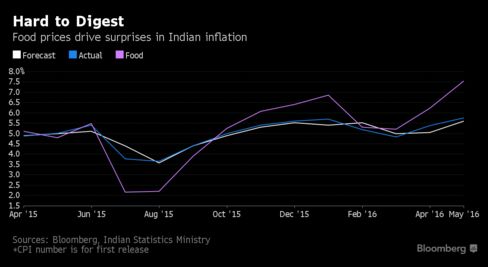 Dormant across much of Asia, inflation has awakened in India led by food prices. Swayed as much by middle men and hoarders as by the weather, food costs are tough to predict even for economists familiar with the intricacies of Asia's third-largest economy. Vegetables and lentils drove overall inflation higher than estimated for a second straight month, raising doubts about the central bank's ability to meet a 5 percent target by March 2017.
Before it's here, it's on the Bloomberg Terminal.
LEARN MORE