German Diversity Push Fails to Spur Management Change: Chart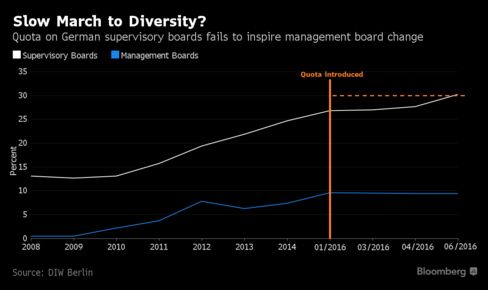 Germany's six-month-old quota for women on supervisory boards has failed to elicit any knock-on effect at the management board level. While companies in the country's benchmark DAX Index have boosted female supervisory board roles by more than 3 percent, the percentage of women on management boards shrank to 9.4 percent in June from 9.6 percent in January, according to a study by DIW Berlin economic research institute. That would decline to 8.9 percent if Deutsche Lufthansa AG's departing chief financial officer Simone Menne were to be replaced by a man.
Before it's here, it's on the Bloomberg Terminal.
LEARN MORE