Euro Losing Ground to Dollar in Global Currency Market: Chart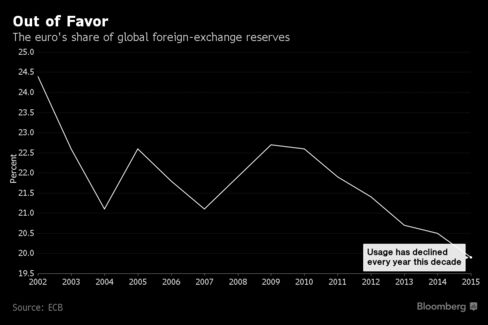 Once upon a time, the euro had aspirations to challenge the dollar's status as the world's reserve currency of choice. Instead, as Mark Gilbert of Bloomberg View writes, the common European currency is losing favor as a store of value. According to a new report from the European Central Bank, its usage has declined every year this decade and dipped below 20 percent at the end of last year, beating the yen's 4.1 percent share but a distant second to the dollar's 64.1 percent proportion.
Before it's here, it's on the Bloomberg Terminal.
LEARN MORE