Brexit Jeopardizes 5 Billion Euros Spent Mostly on East: Chart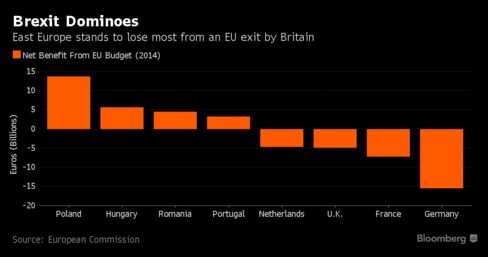 Poland and Hungary would lose their third-biggest benefactor if Britons vote to leave the European Union on June 23. The U.K. contributed almost 5 billion euros ($5.7 billion) to a budget that benefited the former Communist bloc countries most in 2014, according to European Commission data.
Before it's here, it's on the Bloomberg Terminal.
LEARN MORE