Luxury Brands Lose Ground as Slow Growth Hurts Valuations: Chart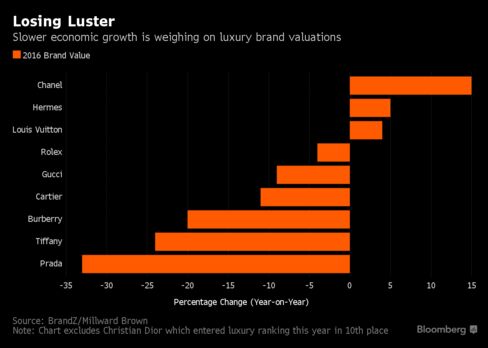 Chanel, Hermes and Louis Vuitton were the only big luxury labels to increase their brand value last year as the industry grappled with waning demand around the globe, according to researcher Millward Brown. Michael Kors dropped out of the top ten as the strength of the U.S. dollar eroded sales. The total value of the brands in the ranking fell 5 percent to $99.7 billion, hurt by declines at Burberry, Prada and Tiffany.
Before it's here, it's on the Bloomberg Terminal.
LEARN MORE