Steph Curry Outfitter Under Armour Makes $600 Million Bond Debut
Sportswear maker to use proceeds to repay revolver debt

'In a good spot' as it enters market hungry for yield
The sportswear company that outfits Stephen Curry, Tom Brady and University of Notre Dame athletics sold $600 million of bonds in its debut offering as a global hunt for yield pushes borrowing costs for investment-grade corporates to their lowest in more than a year.
Under Armour Inc. sold 10-year bonds that yield 1.6 percentage points above comparable government debt, according to data compiled by Bloomberg. That's down from initial talks of around 2 percent and was $100 million more than originally planned, according to a person familiar with the matter who asked not to be named because the deal hadn't been announced.
Although Under Armour was a first-time issuer, name recognition and a strong balance sheet helped get investors excited about the deal, said Lon Erickson, a portfolio manager at Thornburg Investment Management, which oversees $54 billion. He said the market seems open for other untested companies with healthy finances.
"Under Armour is definitely in a good spot to come into a healthy market," Erickson said. "They've created quite a brand in the athletics space so I think that helps and gives them staying power."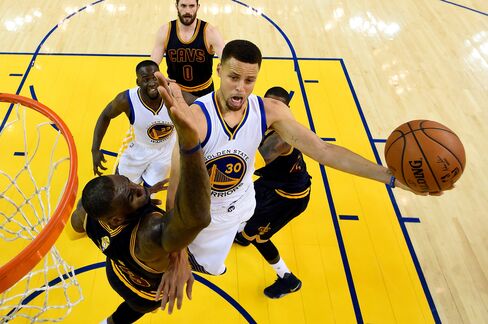 The company, which is expanding into more fashion-forward offerings, will use proceeds from the sale to repay debt under its revolving credit facility, according to a regulatory filing on Wednesday. JPMorgan Chase & Co., Bank of America Corp. and Wells Fargo & Co. managed the sale.
The offering comes after companies worldwide issued a record $256 billion of bonds in May. Investors have been piling into U.S. and European corporate debt markets in search of higher-yielding securities as easy-money policies push yields on $9.9 trillion of bonds below zero.
Average borrowing costs for investment-grade companies in the U.S. fell to 3.05 percent on Tuesday -- their lowest since April last year.
Celebrity Roster
Baltimore-based Under Armour cut its annual earnings forecast last week, based in part on the liquidation of Sports Authority Inc., a large customer. That followed the departure of two top executives in May, raising concern the company is losing management talent in key growth areas.
Under Armour in May signed the University of California, Los Angeles to the biggest college sports apparel deal yet, adding it to a celebrity roster that includes ballet dancer Misty Copeland as well as Curry of the NBA champion Golden State Warriors and Brady of the NFL's New England Patriots.
Moody's Investors Service rated the notes Baa2. S&P Global Ratings gave them a BBB- grade, one step lower. It said the company's plans for the debt should have a neutral effect on leverage.
The bonds, which were issued at 99.58 cents on the dollar, traded at 100.09 cents at 4:11 p.m. in New York, according to Trace, the bond price reporting system of the Financial Industry Regulatory Authority.
Under Armour shares rose as much as 4.2 percent on Wednesday in New York, but are down 6.3 percent for the year.
Before it's here, it's on the Bloomberg Terminal.
LEARN MORE