Industrial Production in U.K. Surges by Most Since 2012: Chart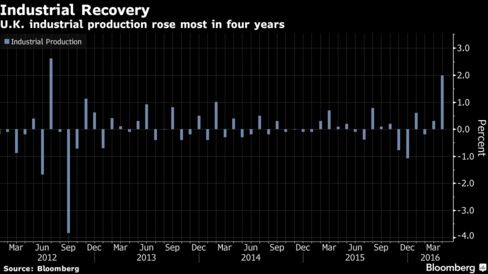 Industrial production in the U.K. jumped by the most in almost four years, accelerating to 2 percent in April from 0.3 percent in March. The main driver was the pharmaceuticals sector, where exports helped lift output 8.6 percent. Growth was almost three times that recorded in Germany, while in Spain it was flat.
Before it's here, it's on the Bloomberg Terminal.
LEARN MORE