U.K. Money Manager Neil Woodford Weighs Second Income Fund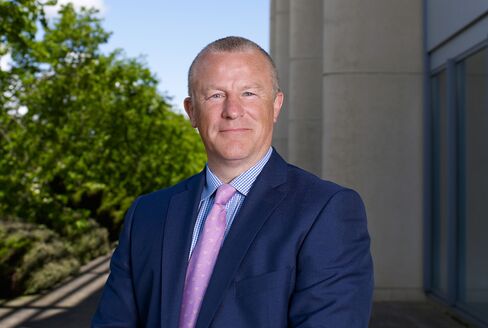 Woodford Investment in talks with clients to gauge demand

New higher income fund would target yield of up to 4.5%
British fund manager Neil Woodford, who has built up about 15 billion pounds ($22 billion) in assets in two years, is considering starting a second retail equity-income fund later this year.
While his flagship 8.7 billion-pound CF Woodford Equity Income Fund holds stakes in a mixture of public and closely-held companies and yields about 3.7 percent, the new product would target as much as 4.5 percent and invest solely in publicly traded companies, according to a document obtained by Bloomberg.
His Oxford-based firm, Woodford Investment Management LLP, has started to canvass private investors and advisers to gauge whether there is "enough appetite" for a higher-income fund, Chief Executive Officer Craig Newman said in an e-mailed statement.
At least 85 percent of the fund's assets are expected to pay dividends and although it will invest primarily in U.K. equities, it will have no geographic constraints, enabling Woodford to invest anywhere in the world, the document shows. The new product would also be subject to regulatory approval.
Woodford's departure from Invesco Ltd.'s U.K. unit in 2013 contributed to a loss of almost $1 billion in market value from the company. His flagship fund beat his U.K. rivals in 2015 in his first full year on his own. The fund returned 16 percent, the most among 50 peers tracked by Bloomberg. He also manages the Woodford Patient Capital Trust Plc, which has 759 million pounds in assets.
Woodford Investment last month applied to the U.K. regulator to become a limited company, citing strong growth.
Before it's here, it's on the Bloomberg Terminal.
LEARN MORE