U.S. Watches Speed Up, Though Still Are Running Slow: Chart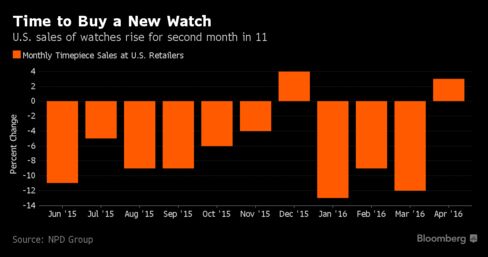 U.S. watch retailers saw some respite in April from the onslaught of fitness band competition and millennial disinterest, according to the most recent data. Sales of watches costing $10,000 to $24,999 -- a price range that includes Omega, Breitling and Hublot -- gained 11 percent, a sign that the overstock from non-authorized distributors may have dried up.
Before it's here, it's on the Bloomberg Terminal.
LEARN MORE