Turkish Lira Snaps Longest Real-Terms Rise in Two Years: Chart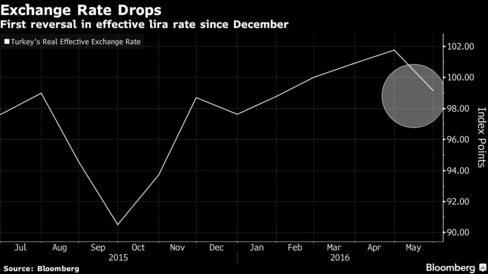 The lira's real effective exchange rate, measuring its value relative to trading partners by adjusting for inflation differentials, fell for the first time in five months to 99.14 in May, central bank data published on Monday show. While weak U.S. jobs data has all but eliminated the chance of a Federal Reserve interest rate increase in June, a political spat in Turkey that ended with the resignation of Prime Minister Ahmet Davutoglu sent the lira tumbling last month.
Before it's here, it's on the Bloomberg Terminal.
LEARN MORE