German Asylum Numbers Signal Merkel Risk on Hold for Now: Chart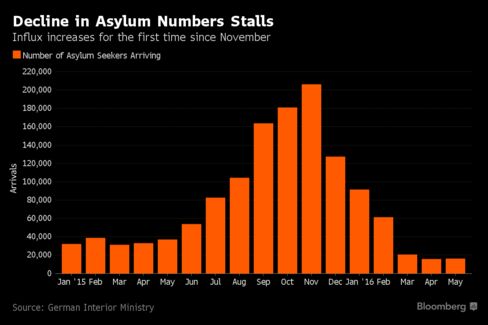 While the estimated number of asylum seekers arriving in Germany ticked up in May for the first time in six months, the influx remains a fraction of last year's peak levels, which led the European Union to strike a refugee deal with Turkey. The influx of 16,281 last month suggests that German Chancellor Angela Merkel's political risks from the refugee crisis remain contained for now. About 206,000 asylum seekers arrived in Germany in the first five months, compared with about 1 million during all of last year.
Before it's here, it's on the Bloomberg Terminal.
LEARN MORE