Gasoline Futures Weakest in Decade Even as Drivers Rev Up: Chart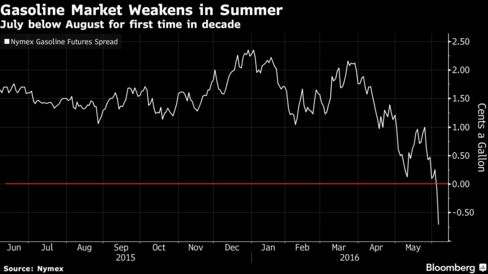 Americans are driving record distances and buying gas-guzzling SUVs, yet the gasoline market is the weakest in a decade. July futures closed 0.76 cent below August, the weakest seasonal level in at least a decade. Supplies are ample and there's speculation that demand, which has been red-hot so far this year, won't meet expectations, according to Mizuho Securities USA's Bob Yawger.
Before it's here, it's on the Bloomberg Terminal.
LEARN MORE