Danske Bank Tells Clients to Hedge for FX Losses Ahead of Brexit
Denmark's biggest bank is telling clients to hedge against currency losses that will affect more markets than just the pound as Britain's June 23 referendum on its European Union membership draws closer.
Clients of Copenhagen-based Danske Bank A/S are being advised to hedge for a weaker pound against the euro and a weaker euro against the dollar and franc, in connection with this month's vote. Clients with dollar and franc exposure "should hedge that risk," Thomas Harr, global head of FICC research, told Bloomberg in an e-mail on Tuesday.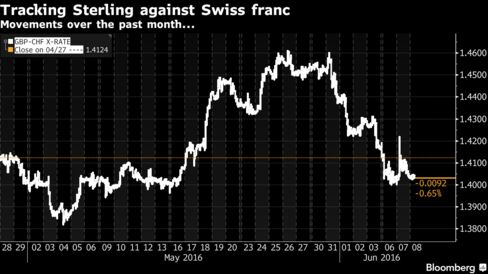 The prospect of disruptions to currency markets in connection with a so-called Brexit was underscored earlier this month as polls putting the 'Leave' camp in the lead triggered a slump in the pound. Saxo Bank A/S, a Danish currency trading bank, on Monday raised margin requirements on pound trades more than threefold, with New York-based FXCM Inc. saying it was also taking measures.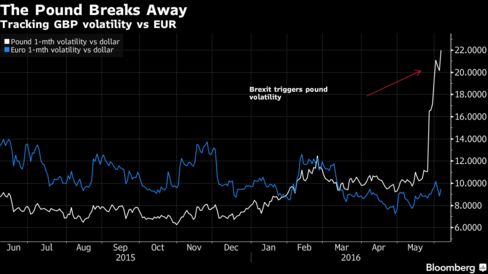 A Bloomberg composite poll puts the Leave camp at 42 percent compared with 43 percent for Remain, with 15 percent undecided. Probability calculations based on the polls suggest an exit remains unlikely.
Harr said Danske Bank will be ready to help clients should markets get ugly right after the referendum results are in.
QuickTake Will Britain Leave the EU?
"We'll have analysts following the developments closely because it's important for us to be able to help our clients should something happen on the markets," he said. "This is the standard procedure for us with such events."
Before it's here, it's on the Bloomberg Terminal.
LEARN MORE