Berlusconi Hospitalized for Checks After Irregular Heartbeat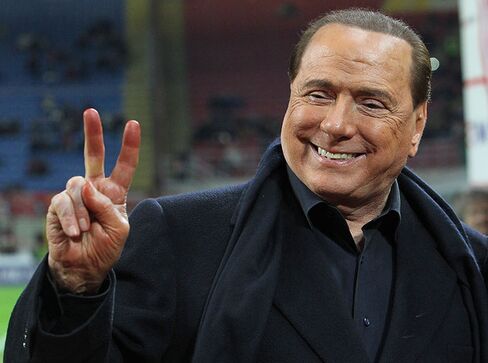 Former Italian premier has suffered irregular heartbeat

Spokeswoman says checks scheduled, Berlusconi is 'fine, calm'
Former Italian Prime Minister Silvio Berlusconi has been hospitalized for checks after suffering an irregular heartbeat, spokeswoman Deborah Bergamini said in a telephone interview.
Bergamini said Berlusconi, 79, would be examined at the San Raffaele hospital in Milan. "This had been scheduled a few days ago, because there was a small irregular heartbeat during a previous check," said Bergamini, a lawmaker for his Forza Italia party. "He wasn't taken ill and he is fine, calm. This irregularity will be monitored, and he will leave hospital in a few days time."
Berlusconi had a pacemaker fitted in the U.S. in 2006 and it was replaced at the San Raffaele hospital in December.
Berlusconi's doctor, Alberto Zangrillo, said in a statement e-mailed by the hospital that the diagnosis and treatment would be determined "in the next few days." He said the irregular heartbeat had made a hospital admission necessary.
Berlusconi, Italy's longest-serving postwar prime minister, controls Fininvest, a Milan-based investment company which is the biggest shareholder in publicly-traded assets including broadcaster Mediaset, publisher Arnoldo Mondadori and Banca Mediolanum. It also owns the AC Milan soccer club.
Before it's here, it's on the Bloomberg Terminal.
LEARN MORE